After the rains of the last week, the corn and sunflower sowings take hold
This was indicated by the Buenos Aires Cereal Exchange, which also reported that 15.4% of the estimated area of corn and 18.2% of sunflower had already been planted.
02.10.2020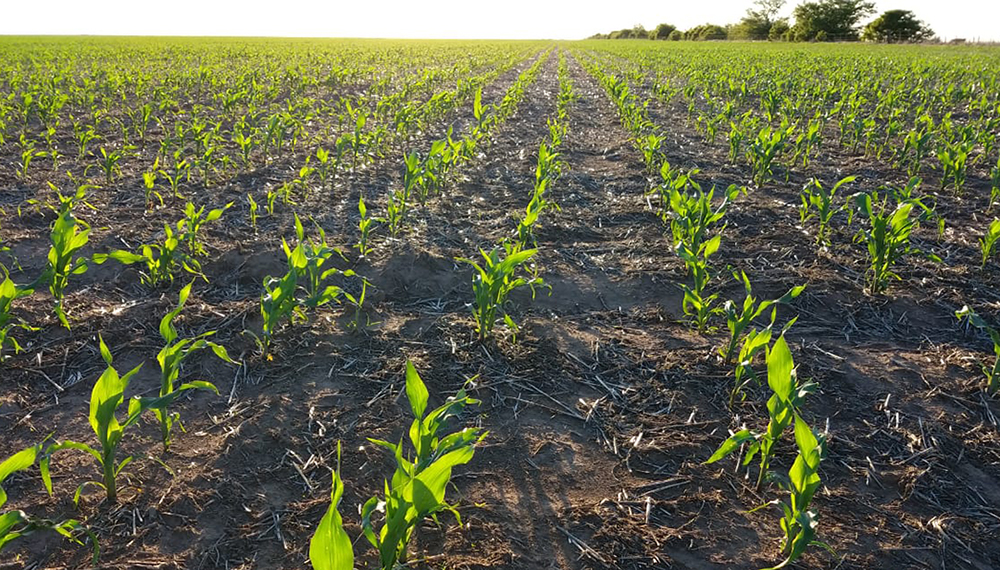 FACUNDO
MESQUIDA
JOURNALIST
The Buenos Aires Cereal Exchange reported that during the last week the incorporation of early batches of corn destined for commercial grain "continued in the center and south of the agricultural area, and that the rains reported in sectors of the provinces of Buenos Aires, La Pampa and Santa Fe improve the hydric reserves of the soils ".
For this reason, the implementation progress of the registered cereal stands at 15.4% of the current sowing projection for the 2020/21 season, which is 6.3 million hectares, which in absolute numbers represents a drop of 200,000 hectares compared to those that were planted during the previous campaign.MORE INFORMATION
6,100,000 hectares of wheat and 950,000 of barley were planted , which translates into a year-on-year increase of 7% and 11.8%, respectively. The largest increases in area were concentrated in Buenos Aires and La Pampa.
The entity calculated that the harvest could be around 19 million tons, with "more fertilization and quality ." "It was exported again regularly, allowing to regain the confidence of the international market," he stressed.
According to the Stock Exchange, the planting of corn expresses to date "an interannual delay of 5.2 percentage points", where the northern part of the country is the one that contributed the most jobs, and in the case of the NEA and the north-central Santa Fe it is estimated that the work has already been completed.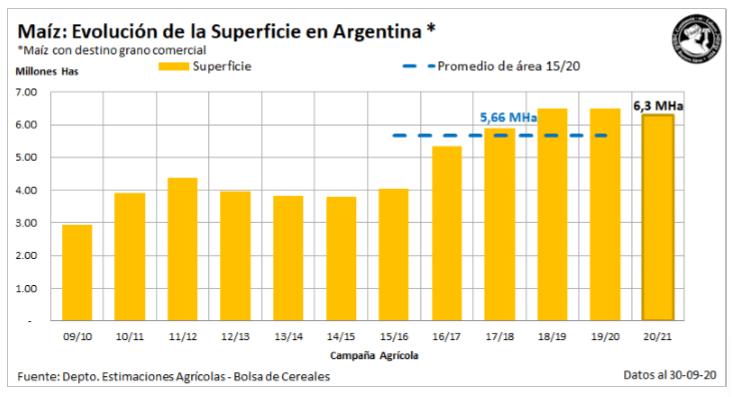 In the case of sunflower , the Weekly Agricultural Panorama reported that "planting has progressed by one percentage point, reaching 18.2% of the projected area in 1.4 million hectares."
The interannual implementation delay remains at 16.5 percentage points, but thanks to the rains registered in recent days, the sowing work in the Center-North of Santa Fe could be completed. In addition, the advance of the machines has been reactivated In the center of the agricultural area and after recharging the profile, the first lots were sown in the Center of Buenos Aires.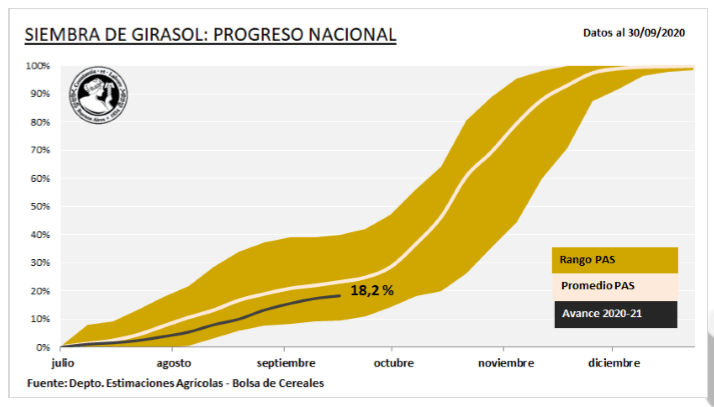 TAGS BUENOS AIRES CEREAL EXCHANGESUNFLOWERCORNSOWING

ᐧ