Agro-exporter stock market prices
GRAIN QUOTES Law: 21/09/2020



Wheat for bread

FOB:
247
u$s/ton
FAS:
15.072
$/ton

Yellow Corn

FOB:
191
u$s/ton
FAS:
11.135
$/ton

Sunflower oilseed

FOB:
360
u$s/ton
FAS(*):
27.690
$/ton

Soybean oilseed

FOB:
429
u$s/ton
FAS:
20.458
$/ton
(*) Theoretical FAS (Includes bonuses for fat). Calculation formula is modified as of 02/14/19
Theoretical FAS of Soybeans and Sunflower: Corresponds to the Payment Capacity of the Exporting Oil Industry
Good background for neighboring provinces: a company from Corrientes will export wheat directly to Brazil
It is the Copra firm, which will send 500 tons of cereal by land. A decision to emulate in many other areas of the country.
This weekend an excellent precedent was known for several reasons. One of them serves many provinces that produce raw materials, which are located in Argentine border areas, and can connect and do agribusiness directly with neighboring countries.
According to information released by the Telam news agency, the Corrientes agroindustry , Copra SA , will export, for the first time, directly and by land, 500 tons of wheat to Brazil , a non-traditional crop in this province of the Litoral and promoted as a productive alternative, pointed out from the Ministry of Production in Corrientes.
MORE INFORMATION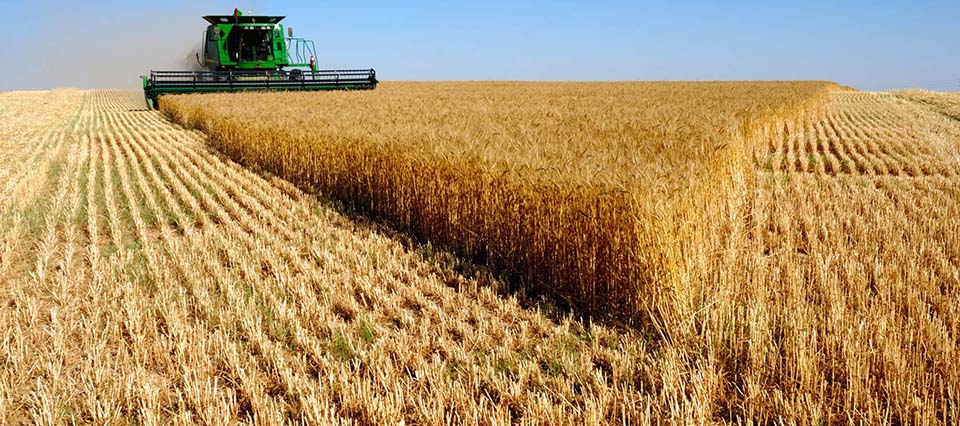 The firm, from the town of Mercedes , traditionally known for its rice production, now plans to increase its production of winter cereal to respond to the market in southern Brazil, explained the firm's manager, Christian Jetter.
In this case, the wheat will go to mills in the Rio Grande del Sur area, covering only a distance of between 500 and 600 kilometers from the town of Corrientes.
Both the Ministry of Production and the company agree that this type of export "is a good alternative."
"Bringing the wheat to the mills in Rosario, which was later sent to Brazil, was not profitable for the Corrientes producers , " said Adrián Collantes, from the Ministry's Directorate of Agrarian Economy.
In Corrientes some 1,500 hectares of wheat are sown per year, mostly in the areas of Mercedes, Sauce and Curuzú Cuatiá.
Sorghum is showing its unique opportunity in this campaign
In dialogue with Infocampo, Víctor Tobin, from Tobin Semillas, highlighted the strategic interest that this cereal is acquiring globally. LOOK AT THE VIDEO.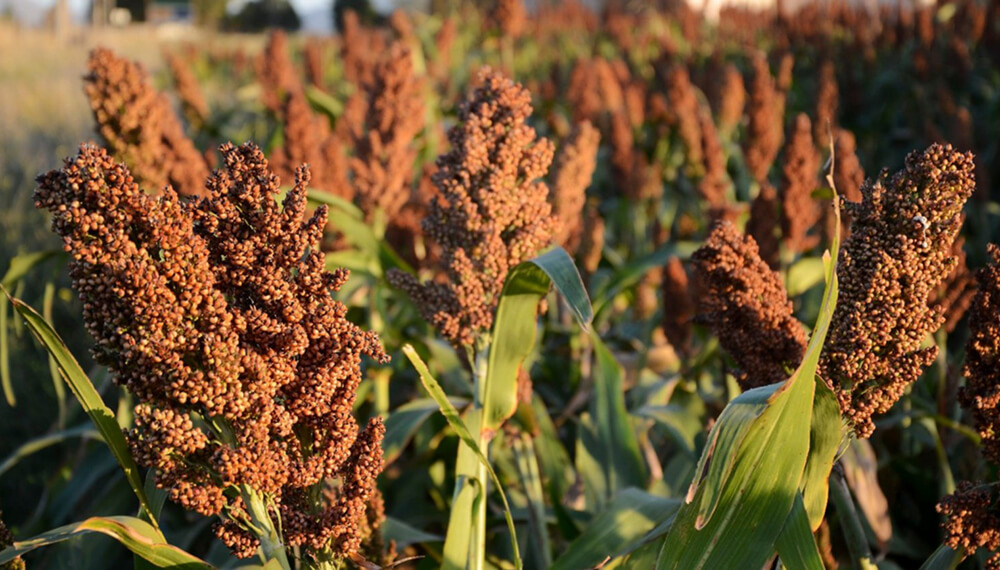 The benefits of the sorghum , the forecasts weather, the prices and international issues geopolitics of powers like the United States and China seem to have aligned so that it has all the chances to regain its former glory.
"This is a very special campaign due to the combination of many factors, but we have been working for this moment since 2014.
INFORMATION
I just worked in the committee that put together the protocol for the export of sorghum to China ", recalls Víctor Tobin, director of Tobin Semillas, in dialogue with Infocampo .
Since the signing of the protocol, Tobin says, exports to Southeast Asia have been growing. It details that 1,000 tons were exported in 2018 , as proof of those protocols signed four years earlier.
In this way and with Chinese compliance, last year the country already exported 140,000 tons of sorghum to that destination for consumption as fodder.
For the new campaign, the manager anticipates, there are already 600,000 tons of production committed on what is going to be sown.
"I estimate that the Chinese will take as much as they can," he encourages, which is why recent slate prices reach $ 180 per ton, while future markets are also very active.
CONSUMPTION IN SOUTHEAST ASIA
China imports consistent volumes of sorghum for three reasons: imports of this crop are not subject to quotas, it is a non-transgenic crop and also because of the population growth that demands all kinds of grains.
Regarding the local plane and climatically speaking, the forecasts indicate that Argentina is expected to have a Girl or Neutral year, with areas and regions that have not had rains for quite a few months to the present.
THE SORGIAN MARKET
"Sorghum is a very interesting culture to complement the planting of corn . In Argentina there are two thirds of the surface in subhumid or semi-arid conditions that with the profile without water, as now, sorghum can behave better than corn ", warns the director.
It also explains, with respect to the physiology and behavior of the crop, that sorghum is "intelligent" that, from its dormancy, if it does not have the conditions to flower, it stops the formation of the panicle and thus can be sustained for twenty days until they improve. the conditions.
Hybrids
Tobin has hybrids suitable for that export available.
TOB 62 T and TOB 63 T: It is a hybrid of medium to long cycle, with tannin and recommended for the center, north and coast of the country.
TOB 53: Medium to long cycle material, without tannin, for the center of the country.
TOB 41 T: It is a short cycle genetics, with tannin, suitable for early sowing throughout the country, including the south, and second sowing in the center, coastline and north of the country.
SEE THE FULL NOTE

Agro & Food Commodities
Todos los nombrados aquí, en este email, acuerdan que todas las divergencias, cuestiones o reclamaciones que surjan de o que se relacionen con cualquiera de las relaciones jurídicas que se deriven de este contrato y entre cualesquiera de ellos serán resueltas en forma definitiva por la Cámara Arbitral de la Bolsa de Cereales de Buenos Aires. El tribunal actuara como amigable componedor, con aplicación de las Reglas y Usos del Comercio de granos y del Reglamento de Procedimientos aprobado por decreto 931/38 y/o sus futuras modificaciones, ampliaciones o normas complementarias. Además, declaran conocer y aceptar las Reglas y Usos del Comercio de Granos.
A los efectos del presente acuerdo, los presentes, para el tratado de las disputas, constituyen domicilio especial en la secretaria de la Bolsa de Comercio del Chaco, con domicilio en A. Frondizi 174 piso 7.
ARGENTINA
All those named here, in this email, agree that all divergences, issues or claims arising from or related to any of the legal relationships arising from this contract and between any of them will be resolved definitively by the Chamber. Arbitration of the Buenos Aires Cereal Exchange. The court will act as a friendly composer, with application of the Rules and Uses of the Grain Trade and of the Procedures Regulations approved by decree 931/38 and / or its future modifications, extensions or complementary norms. Furthermore, they declare to know and accept the Rules and Uses of the Grain Trade.
For the purposes of this agreement, those present, for the treaty of disputes, constitute a special address at the secretary of the Chaco Stock Exchange, with address at A. Frondizi 174 floor 7.
ARGENTINA